History
Hosted the ILGU Mid Leinster Intermediate Cup in 2004
Hosted Jimmy Bruen, Pierce Pucell and Junior Cup Regional Qualifiers a few times in recent years.
Home Club of Martin O'Brien regarded as one of the country's top amateur golfers in his time, Irish Close Champion 1968, 1975, Runner Up 1971, Mullingar Scratch Trophy 1968, 1971, 1976. Played 44 times for Ireland over a period of 10 seasons in the Home Internationals between 1968 and 1977.
Home Club of Mary Dowling, Irish Close Champion 2010.
New Ross Golf Club Irish Open Winners - click here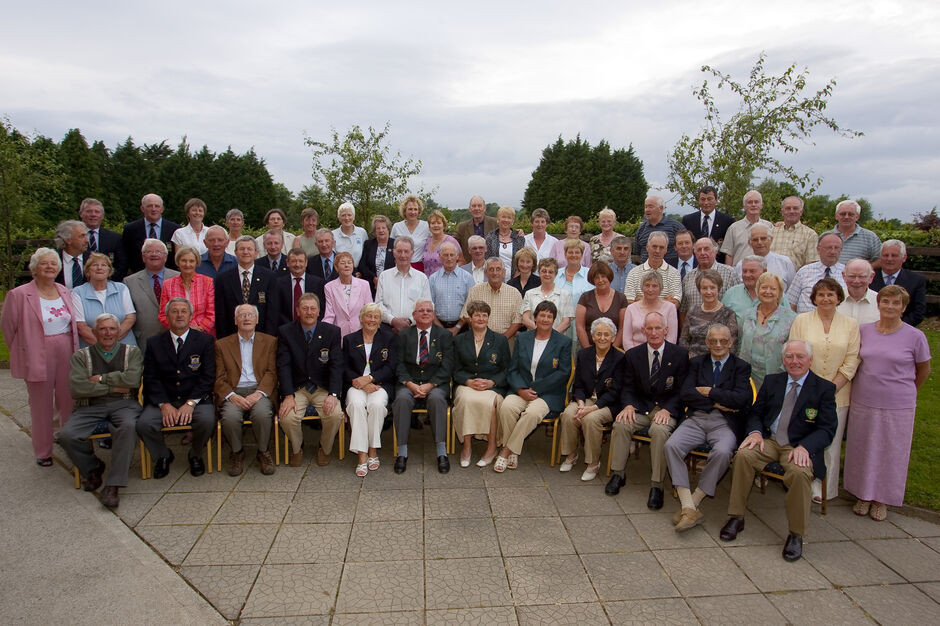 New Ross Golf Club Centenary Year 2005 - click here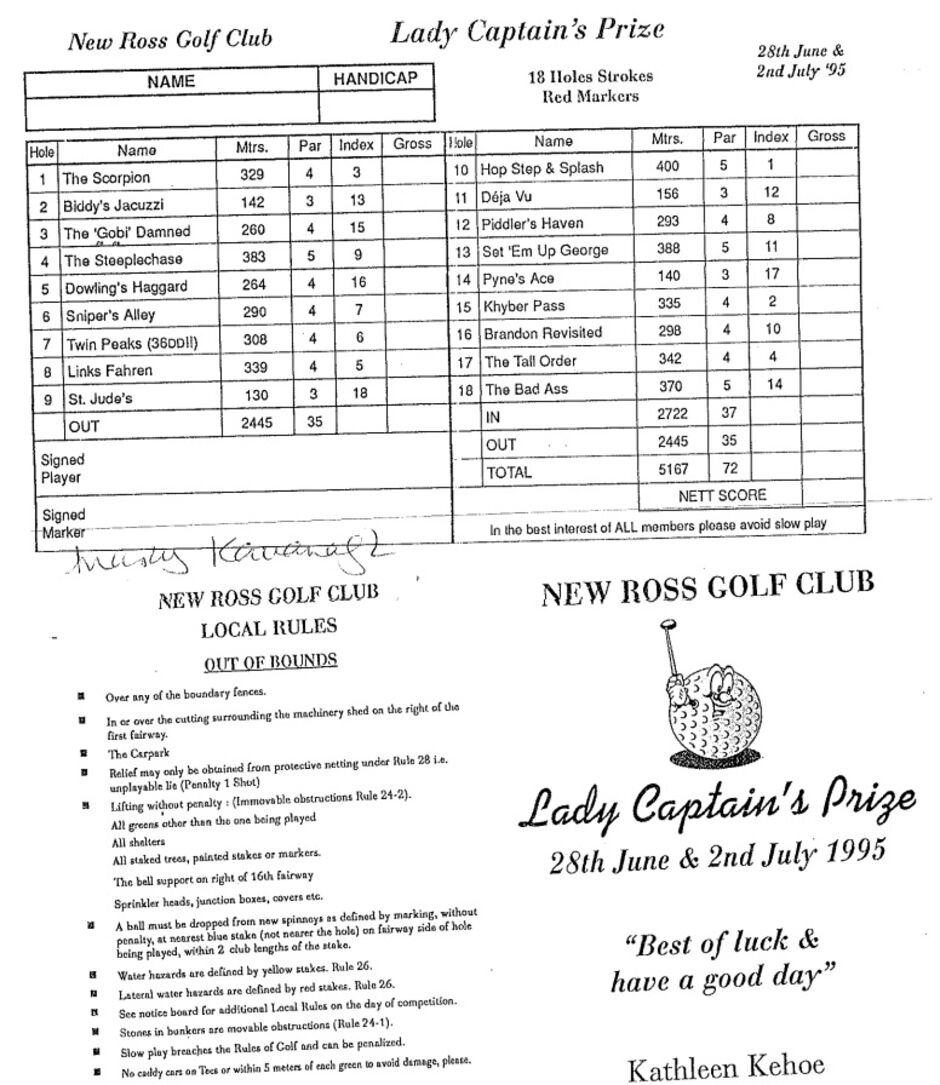 Lady Captain's Prize Scorecard 1995
Vintage Footage donated by Peggy Walsh